All domain registrations completed with us are automatically set to auto-renew at the end of their registration period with your payment method on file.  See our
Terms of Service
agreement for our auto-renewal policy.  If you no longer wish to renew your domain, and would like to disable the auto-renew feature and allow your domain to expire without generating a renewal invoice, follow these steps:
1.  Log into your client area at
https://www.shoppepro.com/support/clientarea.php
2.  Click on
Domains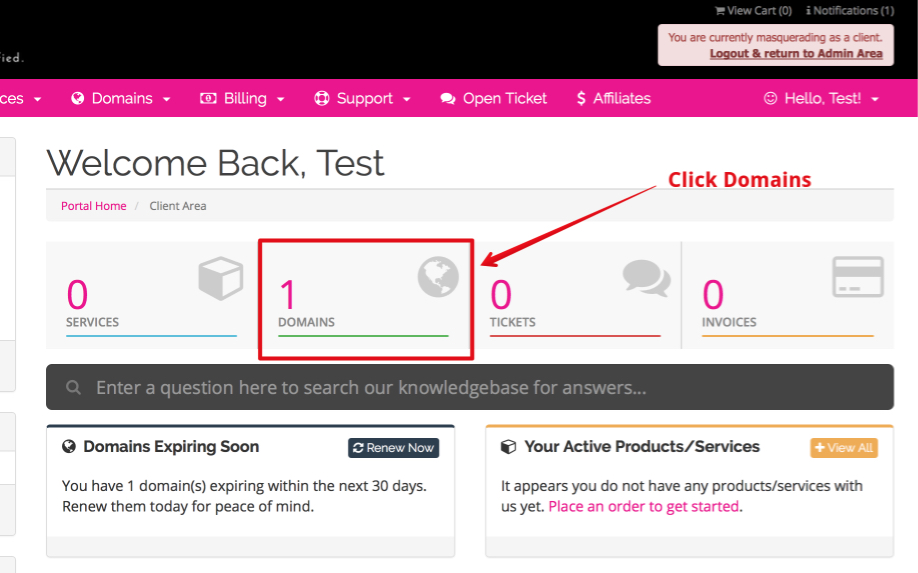 3.  Click
Active
next to your domain.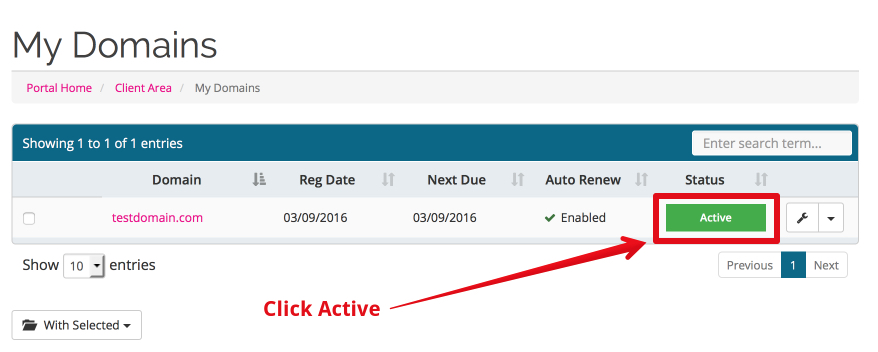 4.  Click
Auto Renew
on the left menu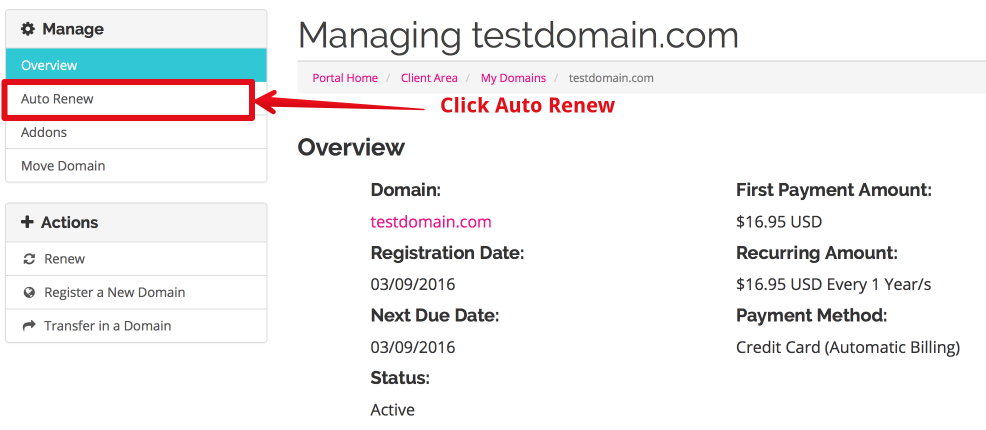 5.  Click the red
Disable Auto Renew
button.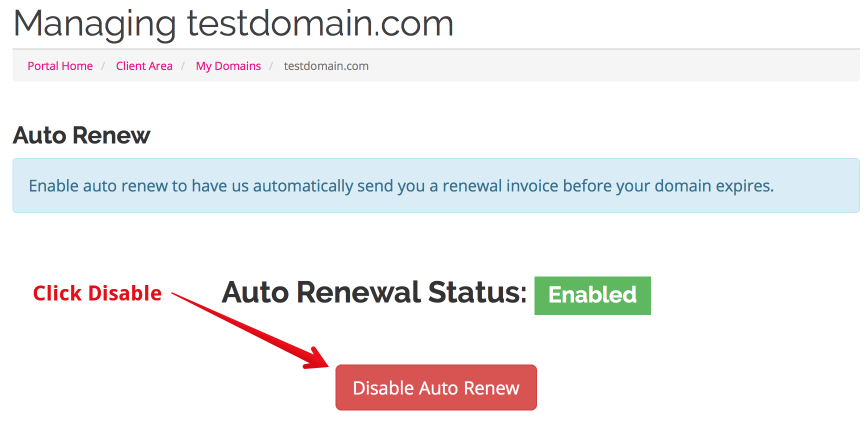 6.  Now Auto Renew for your domain has been successfully disabled.  Upon the renewal date, no invoice will be generated and you will not be charged for renewal.